Workplace survey: More office workers take DIY approach to IT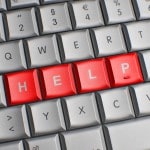 A recent survey of US office workers has yielded surprising results; despite our ever-growing dependence on computers in the office, most of us have become more reluctant to rely on those whose job it is to keep them operating smoothly.
In a world where work performance and computer performance have become inextricably linked, it seems logical to expect the demand for IT professionals to grow exponentially. However, a nationwide survey conducted on behalf of computer memory retailers Crucial.com has shown that 53% of the office workers questioned refuse help from professionals such as their in-house IT department or tech support. Despite this, computers were named as the top cause of productivity problems in the workplace.
Preference and productivity
Findings show that the issues cited as most disruptive to office productivity are as follows:
| | |
| --- | --- |
| Cause | % of Workers Surveyed |
| Co-workers | 15% |
| Management | 22% |
| Workload | 22% |
| Clients & vendors | 25% |
| Computer issues | 29% |
Researchers at Harris Interactive conducted the survey online during March 2013. A total of 2144 US adults were surveyed; 1012 of these participants work in an office environment and use computers daily. The majority told researchers they would rather attempt to fix their own computer or ask for a co-worker's assistance than contact an IT professional. The survey also showed that male office workers (46%) are more likely to try and fix the problem themselves than their female counterparts (25%).
What this means for business
Should business owners should be concerned about these findings? Not necessarily. As a workforce, we've become more dependent on technology, but at the same time we've also become more tech-savvy. "As the modern office worker is more reliant on the performance of their computer, they have also become more adept at finding a do-it-yourself solution when a computer crisis strikes" says Crucial.com's MD, Roddy McLean. With workplace trends like mobile computing and teleworking on the rise, it could actually be really advantageous for employees to know how to solve the computer problems and connectivity issues that commonly arise during the course of the working day.
In light of this survey and the current changes in the international office environment, it makes sense for employers to ensure a certain level of computer literacy among their employees. Basic IT training can be carried out in-house at a reasonable cost, and regular refresher sessions will keep a team's skills up to date; in this way managers can rest assured that their workers can tackle those everyday disruptions to their productivity regardless of whether the resident IT specialist is available at the time.
By enhancing the digital skills of the whole team, managers can save many precious hours of productivity, not to mention costly call-outs. We'll always need IT professionals to keep our workplace infrastructure running smoothly, but when it comes to the day-to-day business operations, the DIY approach is quick, convenient and cost-effective.